National & International News:


Cattle slaughter: 'It's fool-proof pro _More

Sukma attack: Report flags grave lapse _More

No-fly list effect: Cases of unruly pa _More

Noida robbery and rape case: 'No preli _More

Advani, Joshi, Bharti fail to appear i _More

Government to observe No Tobacco Week in State from May 31
BHUBANESWAR: In a bid to generate mass awareness on ill-effects of tobacco products, the State Government has decided to observe N .....

. .
Naveen Patnaik demands Visa On Arrival facility at Bhubaneswar airport
BHUBANESWAR: Chief Minister Naveen Patnaik today demanded that steps should be initiated by the Centre to provide 'Visa on Arrival .....

. .
Assembly committee to again seek appointment to meet PM
BHUBANESWAR: The assembly committee headed by Speaker Pradip Amat today decided to again seek appointment with Prime Minister Nare .....

. .
PM trying to make Odisha No 1 State, says Pradhan
BHUBANESWAR: Union Minister of State for Petroleum and Natural Gas Dharmendra Pradhan on Friday said Odisha has the potential to b .....

. .
RSP's production loss continues
Rourkela Steel Plant (RSP) continues to face unprecedented production loss following a major breakdown of Blast Furnace (BF)-V. Th .....

. .
Odisha e-waste to touch 2050 MT by 2021: MAIT
BHUBANESWAR: MAIT, a body representing India's IT hardware, training and R&D service sectors, today said e-waste in Odisha is set .....

. .

.

Orissa Photo Tour
Temples
Historic places
Personalities
Celebrations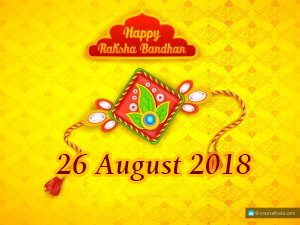 Lingaraj Temple Bhubaneswar, Odisha
.
Gifts And Wishes

.
Dear G R DAS,
Dear Bapa & Bou Happy Anniversary Luv Nira, Jhara, Nilu.
: Gokul Das.
MORE ..

Orissa Weather

| | | |
| --- | --- | --- |
| Cities(°C) | Max | Min |
| Bhubaneswar | 38°C | 27°C |
| Cuttack | 39°C | 27°C |
| Rourkela | 41°C | 25°C |
| Sambalpur | 40°C | 28°C |