National & International News:


UP meat exporters look to shift base f _More

God save our country from Members of t _More

Government gives nod to form new panel _More

UP police suspends 100 cops, PM asks M _More

Iconic Tunday Kababi slaughters its 12 _More

Odisha seeks additional central forces to bolster anti-Maoist operations
BHUBANESWAR: With massive deployment of Central forces on the other side of Odisha border, the State Government has pressed the Mi .....

. .
Maoist posters warn informers in Odisha's Kalahandi district
BHAWANIPATNA: A couple of Maoist posters appealing to the villagers not to become police informers was found at Lakhbahali near Pa .....

. .
Odisha CM nod for irrigation projects
BHUBANESWAR:Chief Minister Naveen Patnaik, who also holds the Water Resources portfolio, on Thursday approved work orders of Rs 90 .....

. .
Odisha panchayat polls: BJD claims win in 220 blocks
BHUBANESWAR: The process of panchayat polls came to a close on Thursday with election to the posts of vice-chairperson of panchaya .....

. .
Odisha hikes tariff for retail power consumers
BHUBANESWAR: Retail power consumers of the State will pay a higher tariff from April 1 with Orissa Electricity Regulatory Commissi .....

. .
Relocation of liquor shops to residential areas protested
SAMBALPUR: Even as the Supreme Court has set March 31 deadline to shift all liquor shops within 500 metres of National and State h .....

. .

.

Orissa Photo Tour
Temples
Historic places
Personalities
Celebrations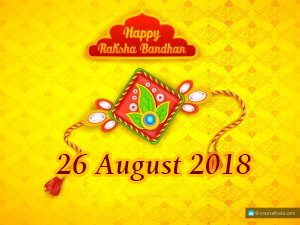 Jagannath Temple at Puri, Odisha
.
Gifts And Wishes

.
Dear Sailabala Padhi,
Dear Bou, Happy Mothers Day Love, Bulu,Sabita Nicky,Neha & Nina.
: Sabita Panda.
MORE ..

Orissa Weather

| | | |
| --- | --- | --- |
| Cities(°C) | Max | Min |
| Bhubaneswar | 37°C | 24°C |
| Cuttack | 38°C | 23°C |
| Rourkela | 41°C | 19°C |
| Sambalpur | 38°C | 22°C |