National & International News:

Taj Mahal controversy: Hate spills ove _More
Congress, BJP mud-slinging before Guja _More
Which party's head is Nitish, candidat _More
Territorial Army battalion for Ganga c _More
France pushes for 'Make in India' Rafa _More

Odisha student gang-raped in presence of fiance, six arrested
BERHAMPUR: Barely two months after a teenaged girl was allegedly gang-raped near a river under Bhanjanagar police limits in Ganjam .....

. .
Bijepur by-election: BJD on toes to counter dissent
BARGARH: With dissension still prevalent among the ranks and files of BJD over the candidature of Ritarani Sahu, the widow of Suba .....

. .
Hardcore criminal nabbed after exchange of fire
CUTTACK: A hardcore criminal Pinaki Ranjan Barik alias Khokan (34) was nabbed by the Commissionerate Police following an encounter .....

. .
Monsoon withdraws but more rain in offing
BHUBANESWAR: The Southwest Monsoon withdrew from the whole State on Tuesday leaving behind a 7.4 per cent rainfall shortfall in Od .....

. .
Travel Bazaar strikes a chord with investors
BHUBANESWAR: The final day of Odisha Travel Bazaar, jointly organised by State Government and FICCI, saw participation from touris .....

. .
Centre asks State to speed up road projects
BHUBANESWAR: With only 26 per cent of the annual target for rural road construction under Pradhan Mantri Gram Sadak Yojana (PMGSY) .....

. .

.

Orissa Photo Tour
Temples
Historic places
Personalities
Celebrations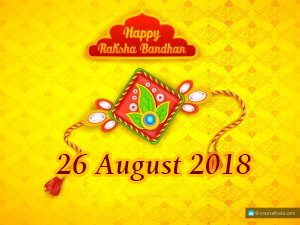 WISHING YOU A VERY HAPPY DIWALI
.
Gifts And Wishes

.
Dear Dr.Prafulla Kumar Sasmal,
HAPPY BIRTHDAY BABA.
: Nalini Sasmal.
MORE ..

Orissa Weather

| | | |
| --- | --- | --- |
| Cities(°C) | Max | Min |
| Bhubaneswar | 33°C | 25°C |
| Cuttack | 33°C | 25°C |
| Rourkela | 33°C | 23°C |
| Sambalpur | 32°C | 24°C |