National & International News:


Bombay High Court allows women's entry _More

Prashant Bhushan writes to Kerala CM u _More

'Pellet guns to be replaced within a w _More

Nirbhaya gang-rape convict attempts su _More

RSS leader seeks apology as Rahul 'sta _More

Gajapati feared 'poison' conspiracy
BHUBANESWAR/PARLAKHEMUNDI: In December last year, Paralakhemundi Maharaja Gopinath Gajapati Narayan Deo wrote to Gajapati SP appre .....

. .
Assistant fire officer eludes Vigilance net
JAGATSINGHPUR: VIGILANCE sleuths are yet to nab the absconding Assistant Fire Officer, Jagatsinghpur, Biswanath Mohanty, who was c .....

. .
Rights panel orders inquiry into 'disrespect' to woman's body
BHUBANESWAR: The Odisha Human Rights Commission (OHRC) on Thursday ordered an inquiry into the alleged disrespect to a body by the .....

. .
Odisha woos investors at Bengaluru meet
BHUBANESWAR: The two-day investors' meet organised by Odisha Government at Bengaluru from Thursday met with a good response on the .....

. .
Nuakhai 'lagna' finalised
SAMBALPUR: PRIESTS of Sambalpur on Thursday finalised the stipulated Lagna (auspicious moment) of Nuakhai on Brahmapura temple pre .....

. .
Women trafficking cases go unreported in Balangir
BALANGIR: Trafficking of women and minor girls is rampant in the tribaldominated district. Even though government officials, NGOs .....

. .

.

Orissa Photo Tour
Temples
Historic places
Personalities
Celebrations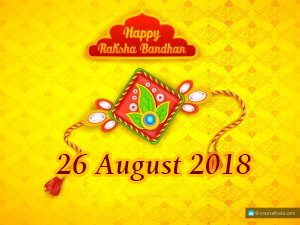 RIO 2016
.
Gifts And Wishes

.
Dear SARALA DAS,
HAPPY BIRTHDAY BOU LUV NIRA, JHARA, NILU.
: Gokul Das.
MORE ..

Orissa Weather

| | | |
| --- | --- | --- |
| Cities(°C) | Max | Min |
| Bhubaneswar | 33°C | 24°C |
| Cuttack | 32°C | 24°C |
| Rourkela | 34°C | 23°C |
| Sambalpur | 33°C | 22°C |